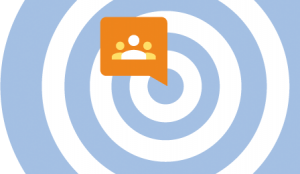 Remarketing with Google Analytics is a powerful way to laser target your web site visitors with AdWords remarketing display campaigns.  You can define remarketing lists right in the Google Analytics admin UI based on visitor site interactions, leveraging the dozens of available metrics & dimensions – and also identifying a specific sequence of site actions as you define what users get added to your remarketing lists.
A couple of recent announcements make this remarketing tool even more valuable:
(1) A big beef with Google Analytics based remarketing is the requirement to change your tracking code in a way that meant it was blocked by certain ad blocking services — in essence, changing the tracking code to reference the DoubleClick Javascript, dc.js.  Yes, there is a work-around to sense if the block has occurred and "fall back" to a non-modified tracking code version.  However, some of our clients hesitate to engage that exception logic to benefit from Google Analytics remarketing.  Well – in April 2013, EasyList (which powers the major browser-based ad blockers like Adblock Plus and Ad Block) added a whitelist exception for the dc.js tag (for technical details, see the "stats.g.doubleclick" entry live here or explanation here). Furthermore, following the EasyList-Fanboy merger and whitelist exception for "Acceptable Ads", a huge percentage of adblockers no longer block calls to dc.js.  This means data integrity won't suffer (in a meaningful manner) when moving to the Google Analytics remarketing integration.
(2) An issue with only using conversion data in AdWords that was imported via Google Analytics goals is that "view through" conversion data is not available.  At least that used to be the case.  Google Display Network (GDN) impression data is headed to Google Analytics Multi-Channel Funnels reporting!  Google announced that we'll finally be able to see the full impact of un-clicked display and video ad impressions using Google Analytics.  Now we can show clients if display ad impressions (not just clicks) assist in conversions – and better manage the related ad spend.
Good job Google Analytics team.
Google Anlaytics Remarketing – It Keeps Getting Better