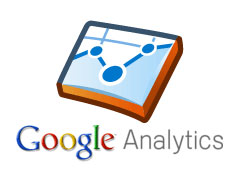 Has your Google Analytics account, or a Google Analytics view within your account, been accidentally deleted?   Or – have you lost access to your Google Analytics account?
As a Google Analytics Certified Partner iDimension has special access to Google Analytics support in these circumstances to help you out.  However, such services are only available to our current customers.
There is another self-help option:
If you don't have one already, sign up for a Google AdWords account.
While you are logged into the Google account with which you created the AdWords account in step 1, click here to request your Google Analytics account or view be restored, or to regain access to your account (simple instructions will be presented to call a telephone number).
Otherwise, contact us about engaging our Google Analytics Consulting or Google Tag Manager Consulting services – and we'll take care of this as a part of our statement of work.
If you go the "self-help" route, Google is always changing things up (including help links), so please don't be surprised if this option changes.
Google Analytics Account or View Deleted, or Lost Access